NATURAL HAIRSTYLES FOR VALENTINE: THERE'S LOVE IN THE HAIR...
By Hadassah Agbaps - February 13, 2013
Wow, love is in the air today though it should be in the air everyday!
So, before you get in a twist as you search for the perfect romantic hairstyle to make him go gaga, I've decided to be Cupids natural hair stylist and shoot you up with some pictures and YouTube tutorials I think may be helpful.
I wish my hair wasn't hidden under a weave so I'll try them out too...*wistful sigh".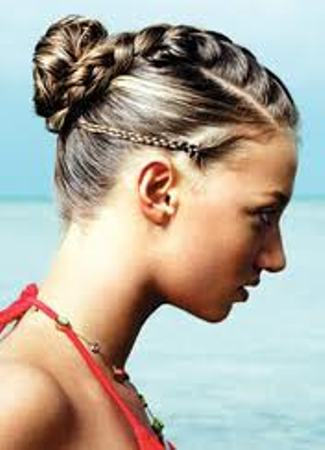 Source:naturallylonya.com
Source: lhdctv.com

You can stretch hair lightly and use extensions for this style.

Source: yootube.com




Source:vissastudios.com
and children aren't left out!
Source:chocolatehairvanillacare.com